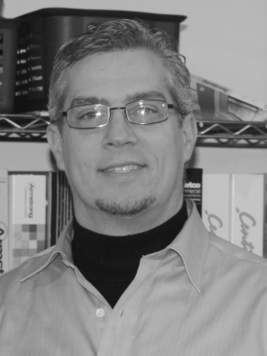 Paul Lewis, AIA
Paul Lewis is a registered Architect with 19 years of architectural design and project management experience, 15 of which have been with WKL; Paul joined the firm as a partner in 2005.
Paul is directly involved with the supervision of the firm's efforts in the marketing of professional services, consultant coordination , and carries a significant portion of the design load in the firm.
Prior to entering the partnership at WKL, Paul worked for 4 years at the Martin Organization (Architetcts and Land Planners) in Philadelphia, Pennsylvania.
His project experience ranges from custom residential, large-scale townhouse/multifamily development to commercial, industrial, recreational and institutional projects.
His contemporary designs for area office buildings and residences have won recognition from the Northeast Chapter of the American Institute of Architects. Since 2001 WKL Architecture has received 8 awards for design excellence by the Northeastern Pennsylvania Chapter of the American Institute of Architects.
Paul has been a board member of the Wilkes-Barre Area Salvation Army since 2001.
Education
Bachelor of Science in Architecture, Temple University, Philadelphia, PA.
Bachelor of Architecture, Drexel University, Philadelphia, PA.
Registration
Registered Architect – Pennsylvania, New York and New Jersey and Georgia.